Citius, Altius, Fortius
We're excited to announce that our theme for Unite this year is Citius, Altius, Fortius – inspired by the Olympic motto which is Latin for "faster, higher, stronger".
We'll be celebrating the 2020 Summer Olympics, which take place in Japan a few weeks after Unite, with a packed programme of activities – a number of which will tie in with our theme.
Dez Johnston, Director of Alpha Scotland, is our speaker for the weekend and will be bringing the theme to life during times of worship which are not to be missed!
Keep an eye on our social media for the latest announcements as they happen!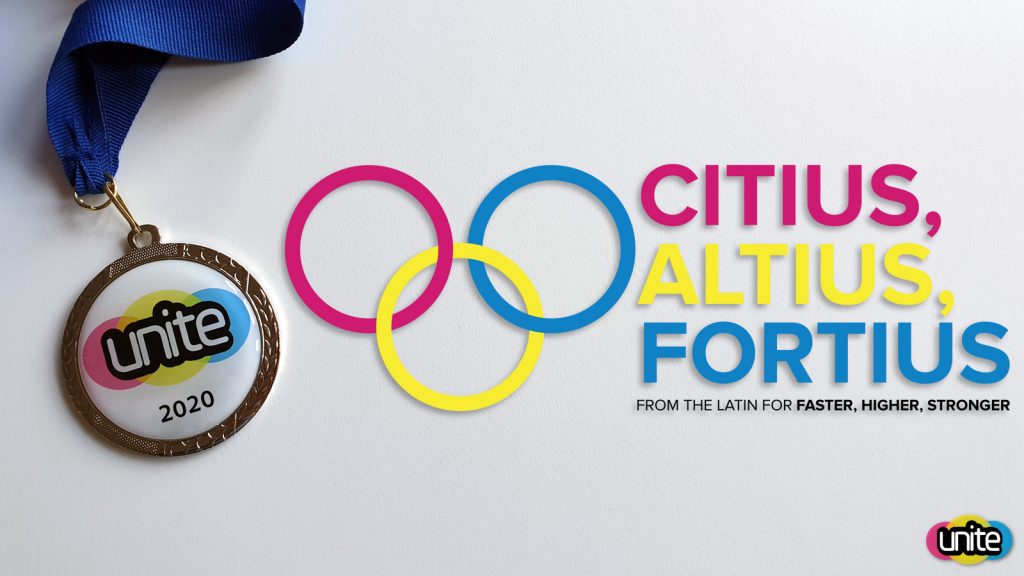 Latest News:
14th January 2022
Group booking for Unite 2022 is now open! To book for your group to attend Unite 2022 please register and pay via the online booking form. Unite 2022 will take place from Thursday 2nd to Sunday 5th June 2022 (Platinum Jubilee Weekend) and the cost is £88.00 per person. The deadline to book is 31st March 2022. A deposit […]
20th December 2021
We are excited to announce that the Volunteer Application Form for Unite 2022 is now open! Check out more details and complete the online form here. The closing date for applications is 28th February 2022.
11th October 2021
We're excited to confirm that our 2022 event is planned to take place in a face-to-face setting and will be held on the Platinum Jubilee Weekend – 2nd to 5th June – at Felden Lodge! Stay tuned for more details, including prices and how to book.